Assalamualaikum wr wb
Here is the latest news from Lhoong, Aceh.
Children (Orphans) in Aceh are in the new temporary shelters in Lamjuhang village, Lhoong, Aceh Besar (52 km from the capital of Banda ACEH).. The head district Mr Mahdi has allowed us to use his house (unfinished and unfurnished). Bless him. This temporary house is the house which its living condition is not convenient, its 5 km away to the school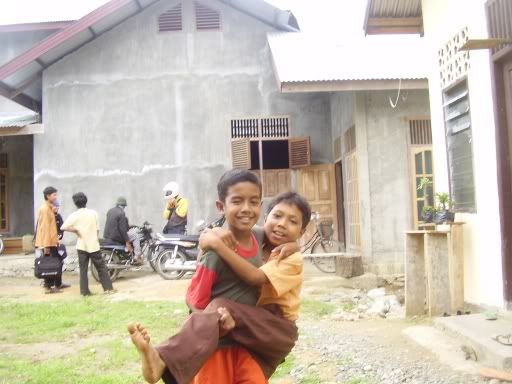 Samsul and Aji are happy palying in the front yard of the house
***
The Hidayatullah, our local partner/volunteers take 15 children for school leaving at 6.30 am for 8 am start run by motor bikes on daily basis. There is the risk of child-trafficking along the way, which she highly concerned about.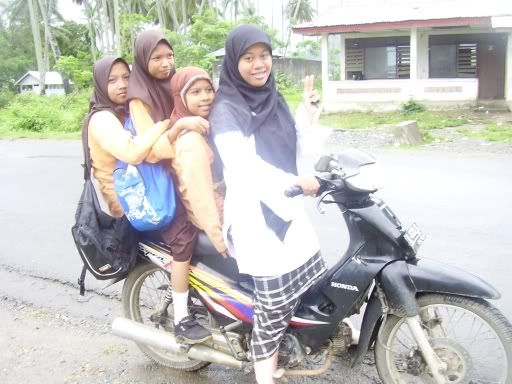 Thereby it suggests for the donation of the bus transport to reduce the journey time and the mentioned risk. It takes 3 children each journey.
Waiting for their turn to take to school..tunggu giliran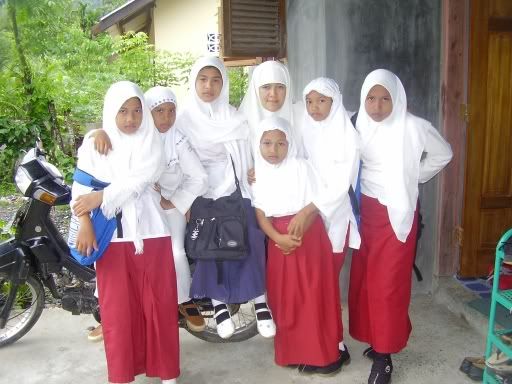 They thank you all for the books, uniform ... TERIMA KASIH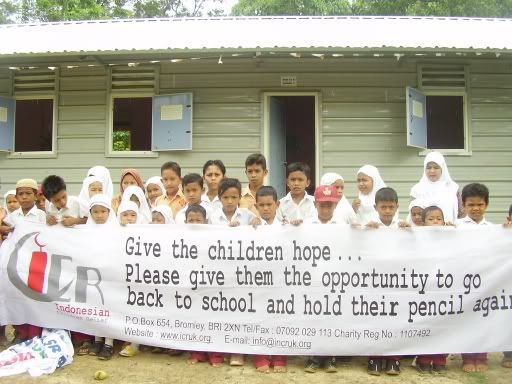 Umong Sribee Junior School - SD Umong Sribee, Lhoong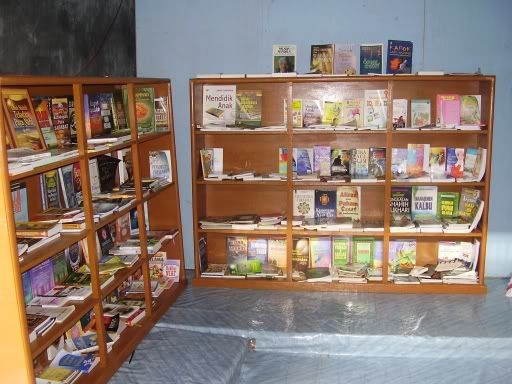 Library
They sent letters to thank you and they make dua for us all. We thank Hidayatullah. They are such very dedicated team, teachers, volunteers who work tiredlessly...to the orphans they are like their mothers and fathers.
Dedikaasi para pengasuh, ustadz/ah yang bekerja dengan ikhlasnya tanpak mengenal waktu dan lelah,kami ucapkan terima kasih kami kepada tim Hidayatullah. Merekalah yang menggantikan ayah bunda mereka..
London, 2 May 2006